Alienware Laptop Repair and Alienware Notebook Repair. Mindset Computer Repair, repairs and provides replacement parts for most models of Alienware notebooks. Our Free Alienware Laptop Computer Diagnostic and Estimate will allow our tech to tell you what is the problem with you laptop computer.


Mindset Computer Repair service warranties all performed services. All hardware such as LCD Screens, Hard Drives, Motherboards and DC Jack (power jack) are backed by our 1 year manufacturer defect warranty. All virus removal, operating system reinstalls and software installations are backed by a 30 day warrantee.
If your laptop computer is in need of repair or specific part please call us at 516.837.3841.
We are locally located at 341 A Hempstead Avenue, Malverne, NY 11565, in Nassau County, Long Island in the state of New York. Please visit us at our address to service your Alienware Laptop. For those that are out of
New York, simply ship the notebook to us, and use the address above as the mailing address. Please enclose your name, address, home phone, cell phone and brief description of the problem you are having with your Alienware Laptop. Upon acquisition of your Alienware Laptop our customer service representative will call you with a diagnosis of your Alienware Laptop and a Free cost estimate for the repair. Thank You.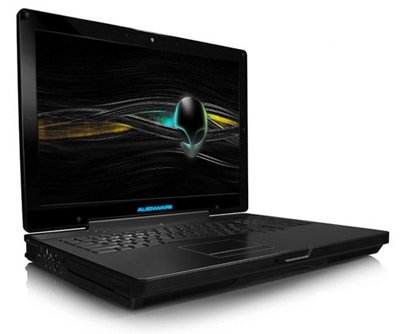 Mindset Computer Repairs can supply you with any Alienware Laptop parts that you may need replacing including Alienware replacement LCD Screens, Alienware keyboards, Alienware motherboard, Alienware cd-rom drives, Alienware cdrw drives, Alienware dvd drives, Alienware dvdrw drives and Alienware Blu-Ray drives.
Computer Services throughout Long Island, Nassau County, Suffolk County, NYC, Manhattan, Queens, Brooklyn and Tri State New York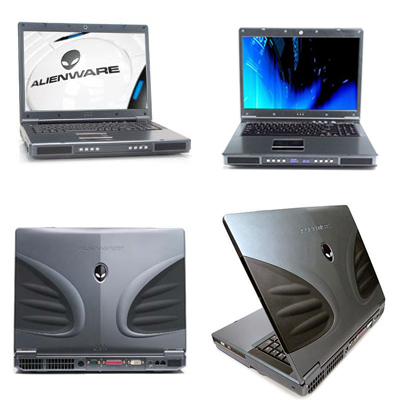 Alienware Area 51 M7700Notebook:
Alienware Area 51 m7700 is clearly targeted at the gaming and enthusiast crowd, powerful Nvidia graphics, and Alienware's unique case design. Alienware Area 51 m7700 gives a new meaning to the word 'performance', and sets itself apart from the competition.
The Alienware Area 51 m7700 is certainly a unique machine the overall case design 'out of this world', literally. Alienware Area 51 is very sleek, over it colors blend nicely with its sleek body.
Specifications :
The Alienware Area 51 m7700 has four of the system's S/PDIF digital 5.1 Surround sound output. The super Audio and Video together combined with the power of Intel's Pentium 4 processor renders an awesome Dramatic Cinema Experience.Alienware Area 51 m7700 is loaded with Microsoft Windows XP with Service Pack 2. Alienware area 51 m7700 has 5400 RPM 2.5-inch 160GB drives, a 17-inch widescreen display, Pentium 4 at up to 3.8GHz, and a backbreaking weight of 12 pounds.
---
Alienware Aurora M7700 notebook:
Alienware Aurora m7700 is clearly targeted at the gaming and enthusiast crowd, featuring an AMD processor, powerful Nvidia graphics, and Alienware's unique case design. Alienware Arurora7700 gives a new meaning to the word 'performance', and sets itself apart from the competition
---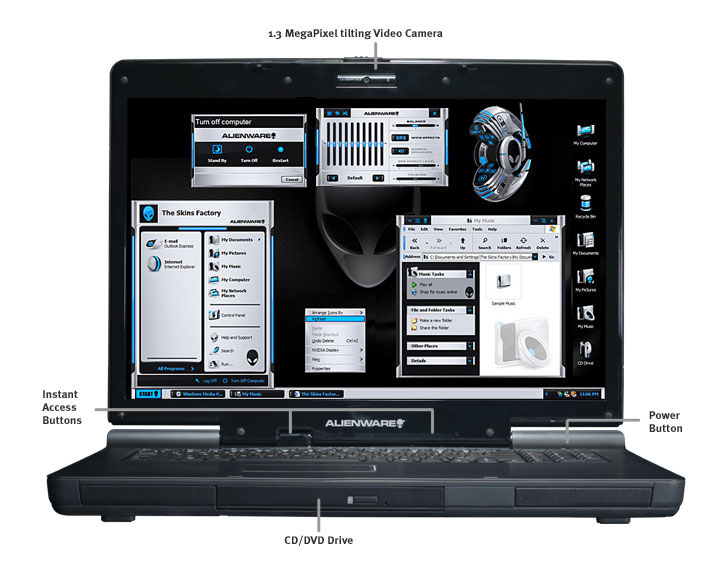 Alienware Area 51 M9750 notebook:
In the modern age, one can really get puzzled to choose from a number of gadgets and gizmos ranging from notebook to camera and cell phones. Alienware is here to present its new Alienware Area-51 m9750 Notebook to make your selection easy. Equipped with all the latest features, Area-51 m9750 Notebook offers stunning HD display on its 17-inch screen.
Specifications:
Alienware Area 51 m9750 includes an Intel Core 2 Duo T7600 running at 2.33GHz, backed up with 2GB of 667 RAM, combined with nVidia SLI graphics. Alienware Area m9750 is equipped with two GeForce Go 9750 GTX . Potentially Alienware Area m9750 is offering up to twice the performance in certain games. Along with this two hard disks, which can be set up in RAID 0 or 1 configuration offering either 250GB of secure storage or 500GB of ultra fast storage. You also get a 1,920 x 1,200 resolution display, with a 17″ display.
---
Alienware Aurora 9700 notebook:
To Start Repair Service for this model please complete Order Form.
Alienware instead uses the AMD Turion 64 processors for the Aurora m9700. It is available with the ML34, ML37, ML40 or ML44 . The display for the Aurora m9700 is a standard sized 17" wide screen LCD panel with the options of either a 1440×900 or 1920×1200 resolution. The single graphics core can drive the high resolution display for games, but the SLI setup allows higher frame rates and improved visuals perfect for games.
---
Alienware Area 51 M5550 notebooks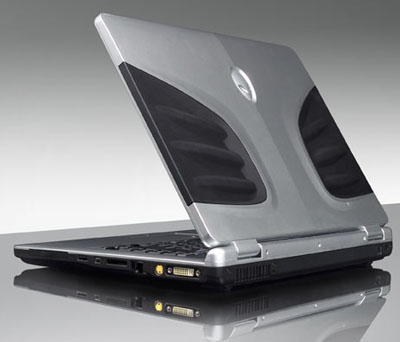 Chiefly designed for gamers who need blazing fast notebooks, Alienware is now offering the pre-configured model of the popular Alienware Area 51 m5550 series notebook that ships within two business days of payment confirmation and validation.
Specifications:
Alienware Area m5500 include its widescreen 15.4″ display. Alienware Area m5500 has two graphics chips, which you can choose between with a flick of switch and a reboot. There's Intel graphics for extended battery life and an nVidia GPU for gaming. Indeed, the m5500 features the same chassis so it's size (326 x 278 x 31 (WxDxH), and weight, 3Kg, are the same.
---
Alienware Area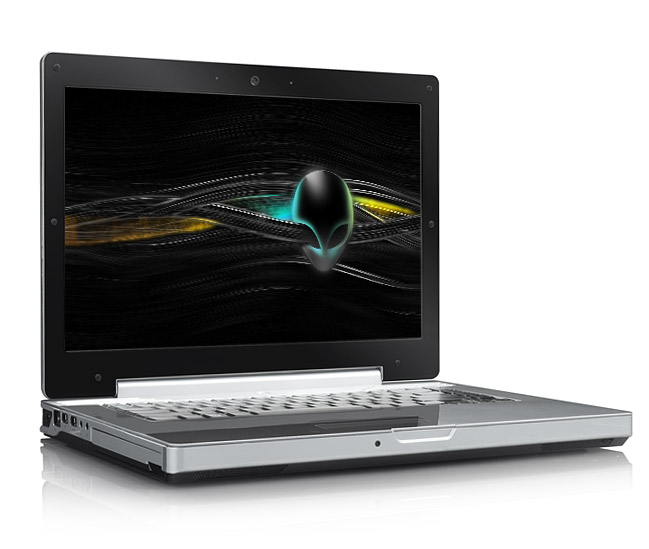 51 M15x notebook:

Gaming notebooks have become quite popular with hardcore gamers. Their convenient size and advanced configuration along with trendy designs is what lures a gamer towards them. Alienware Area 51 m15x is another gaming notebook, which has very recently hit the market. With Alienware Area 51 m15x, the display you get is provided with a glossy coating with antiglare features. With adequate viewing angle from either side, you can notice crisp details and vivid colors, while viewing images on its displays. Its display can be tagged as appropriate for gaming, as the images (apart from being clear) are not found to be harsh on your eyes. Alienware Area 51 m15x has enough real estate with its 15.4 inch screen (TFT active matrix) to open multiple windows for multitasking. The same feature has minimized side-by-side scrolling for viewing websites
Specifications:
Alienware area 51 m15x is treated as the first 15-inch notebook with the Core 2 Extreme processor and NVIDIA GeForce 8800M GTX graphics. Alienware Area 51 m15x laptop features dual hard drives and Smart Bay technology giving user the capability of hot-swapping an optical drive or a second hard drive. Alienware Area 51 m15x strives to deliver ultra-high-definition video at 1200p and combines high-definition audio to give user the ultimate HD experience. The BinaryGFX Technology provides easy switching between integrated and high-performance graphics cards.
---
Alienware Area 51 M17 – Ultimate Gaming Laptop: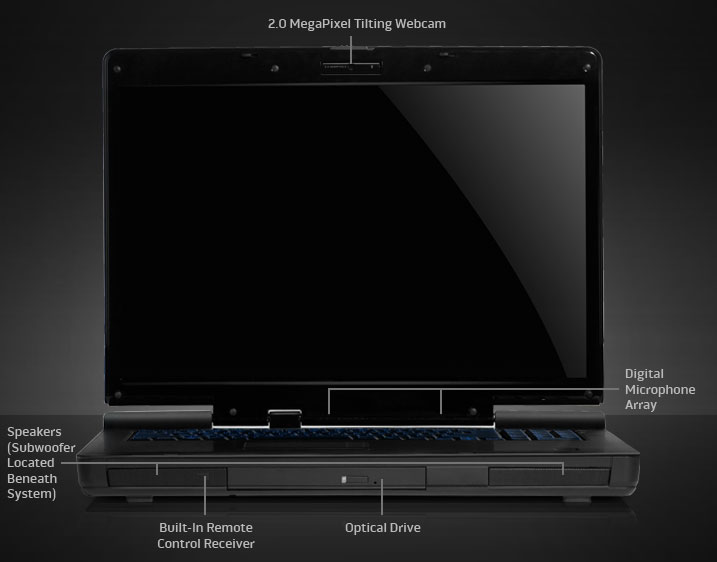 Gaming notebooks not only are respectable, they're downright formidable. If you were a gamer and were looking for the best gaming laptop ever, you must perhaps consider "Alienware M17" recently launched by Alienware . Alienware is one of the best companies for laptop deigned to be used by gaming fans.
Specifications:
Alienware m17 includes a Centrino 2 chipset, with processor options starting at a 2.26GHz P8400 and running up to the 3.06GHz Core 2 Extreme, 2.26GHz Core 2 Quad Q9100 and the 2.53GHz Core 2 Extreme Quad QX9300. Graphics, meanwhile, are dealt with by one or two 512MB ATI Mobility Radeon HD 3870's.
---
Alienware Area 51 M17x :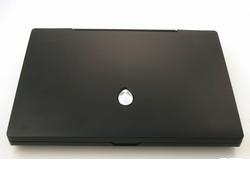 Alienware m17x is about as powerful as a laptop gets. Serious gamers, need that much horsepower, but as a display of conspicuous consumption, it's hard to beat,with an illuminated keyboard, imposing new black-slab aesthetic, and a Blu-ray drive. For most, Alienware's AlienNetwork debut was somewhat of a letdown. Nevertheless,at least one good thing did come out of the whole event,and that's the availability of the m17x gaming monster.
Please call us at 516.837.3841 regarding Service on this Model
Alienware Area 51 m17x is packed with Intel Core 2 Duo processor, twin GPUs for that sweet SLI action, a WUXGA (1,920 x 1,200) display, up to 4GB of DDR2 RAM, oodles of hard drive space, a dual-layer DVD writer (or optional Blu-ray burner), enough ports for you and a 12-cell battery that'll likely last an hour on a good day.
---
Other Alienware Models we Service:
Alienware M766
Alienware M3400
Alienware M3450
Alienware Aurora M7700A
Alienware M5550
Alienware M5500
Alienware M5700
Alienware M5790
Alienware M5750
---
Laptop Repair Service Identifier –Clevo Laptops: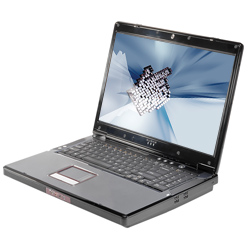 Clevo d901c Notebook:
Based on Clevo custom notebook, this ultimate mobile workstation is designed for graphics professionals, gaming, 3D modeling, CAD digital content creators, engineeres and anyone demanding maximum power and video, or as Mobile Server on-the-go.
Specifications:
Clevo d901c includes a Intel core 2 duo / core 2 quad/ core 2 extreme processors support, with NIVIDIA Quadro FX 3700M 1GB or GeForce 9800M GTX 1gb. Clevo d901c supports upto 8/4 GB 667/800MHz DDR2 SDRAM memory.
---
Clevo D 900 f Laptop Notebook:

This Clevo desktop replacement notebook, features an Intel Core i7 processor and Nvidia G280 graphics card. It weights about 11.9 pounds and is based on the Intel X58 chipset and can do RAID 0/1/5 with 3 hard drives. Its G280 video card will support 1 GB of video memory. This machine can support up to 8 GB of DDR3-1066 / 1333 of memory. At least 220W power brick is needed to support Clevo D900 F laptop.
Specifications:
Intel® Core i7 processor
Dual MXM module (with SLI™ technology)
3 changeable SATAII Hard disksRAID 0/1/5 Supported
RAID 0: provides improved performance and additional storage but no fault tolerance.
RAID 1: provides fault tolerance from disk errors and single disk failure
RAID 5: provides excellent performance and good fault tolerance.
---
Clevo D 900t Laptop Notebook: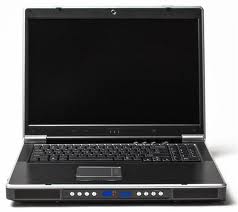 Clevo D900t 17″ laptop is the fastest laptop of its time. Some of the soothing features of Clevo D900t are its ability to play games at good resolutions and easy to move around when compared to desktops.
Specifications:
3.2ghz pentium 4
2x 80gb HDD (raid 0 or 1)
1.5gb ram
nvidia 6600gs mobile video card
17″ screen (1650×1080)
wireless g
4xusb, firewire, 1gbit LAN, webcam, multi-card reader
headphone, SPDIF, microphone, good quality speakers
Clevo D900K
Clevo D90T
Clevo D90K
Clevo D9T
Clevo D9K
Laptop Repair Service – ProStar Laptops:

Laptop Repair Service – Hypersonic Laptops:
Laptop Repair Service – Sager Laptops:

Our Alienware Laptop repair services include: Hard Drive upgrades, Motherboard Repair, Memory Upgrades, Data Recovery and Data Transfer.
Mindset Computer Repair Trained Technicians are able to instantly diagnose what is wrong from the symptoms:
Alienware Laptop / Notebook Repair and Diagnostic
Alienware Laptop CD, CDRW, DVD, DVD-R, DVDRW & Blu-Ray Drive.
Alienware Laptop Upgrade (hard drive, memory, cd-rom etc replacement)
Alienware Laptop "Tunes-ups" & Preventative Maintenance
Alienware Laptop Memory RAM Upgrade
Alienware Laptop Replace WiF Wireless Network Adapter
Alienware Laptop USB Wireless Network Card Setup
Alienware Laptop Internet Connection Setup and Repair (T1,T3, DSL, Cable or Wireless)
Alienware Laptop Broken hinge and chassis repair.
Alienware Laptop Motherboard repair and replacement.
Alienware Laptop v ideo inverter
Alienware Laptop Windows Setup, Configuration & Repair
Alienware Laptop Virus detection & removal (+ spyware, malware etc.)
Alienware Laptop System restore/upgrades
Alienware Laptop Installations (software & hardware)