Mindset Computer Repairs can repair your iPad2 and iPad3 HD
Mindset Computer Repairs replace the front glass of your iPad2 and iPad3HD with new oem glass from Apple. We use the same exact glass that Apple uses in their factory when building your iPad. So your iPad glass will look brand new once we fix it.
iPad LCD Screen Repair
If your LCD Screen is broken or too dark? In most cases you IPad LCD Screen has failed and damaged. If you notice your screen has gone white/dark or there is a series of discolored lines appearing. Mndset Computer Repairs can fix your iPhone.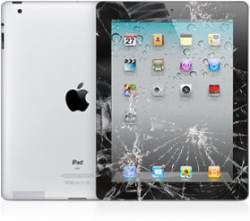 iPad Battery Repair
If your battery on your iPad dying faster than it should, not charging properly, or showing no signs of life? With this repair Mindset Computer Repairs will replace the battery of your iPad with a brand new high capacity battery. So your iPad battery will perform and hold as it should.
90 day repair and part guarantee
Apple certified technicians
Fast same day repair
High quality parts